IT Services for Education
Most K-12 & Higher Education organizations struggle finding the affordable and reliable expertise needed to tackle difficult IT issues in education. We are here to present the seamless and customizable technology solutions that fit your budget, meet your needs and ensure your environment is ready for the high demands of education in the 21st Century.
New Devices with our Dell All-in Partnership & Dell Reseller Status
New Equipment & Device Services
Clear Winds' Dell All-In Partnership, Dell Reseller status and other vendor partnerships allow us to provide manufacture discounts and special pricing on devices and equipment. Get pricing from Clear Winds today on items like:
Chromebooks
Laptops & Desktops
Interactive Boards
Storage and Networking Equipment
Simply click below to get your special pricing and speak with an expert in education today!
White Glove "Quick Start" Device Setup
Clear Winds' White Glove Service is a quick-start device setup service that simplifies the device purchase process for IT leaders in education. Our turnkey device solution saves you time & money by:
Attaching every asset tag
Connecting the devices to your wireless network
Setting up each device with Google Admin where necessary
Click below to ease the device setup burden and get your free proposal!
Mobile Device Management
Clear Winds' device monitoring solutions have been implemented on Windows, Linux & Apple devices. Simplify monitoring students/staff by:
Installing an agent to monitor, remote control, alert and inventory your devices
Providing a user-friendly portal and ticketing system to manage devices and track issues
Pushing out your Window and Application patches and upgrades
Click below to learn about our device management solutions!
UADP: Free Device Repair​
Accidental damage occurs on nearly half of all devices sent home with students and staff. Since the amount of devices sent home has increased, break-fix issues have skyrocketed. The easiest way to get out of the repair business and safeguard your investment in devices is through an Unlimited Accidental Damage Protection (UADP) plan. You purchase an UADP plan once and we will provide unlimited repairs at no additional cost for the lifetime of your plan. We even handle all the logistics of obtaining and returning your devices! Your devices may already be under warranty based off your initial purchase!
As Dell All-In partners and Dell Resellers, we offer UADP and perform all UADP and warranty work with our Dell certified technicians either in our Dell certified repair shop! Not only are we Dell certified, but our technicians also have the ability to perform certified repairs on nearly every manufacturer. Through our simple process, we will:
Come onsite to obtain devices
Perform full diagnostics on each device
Repair each device & complete quality check
Return all devices to your site location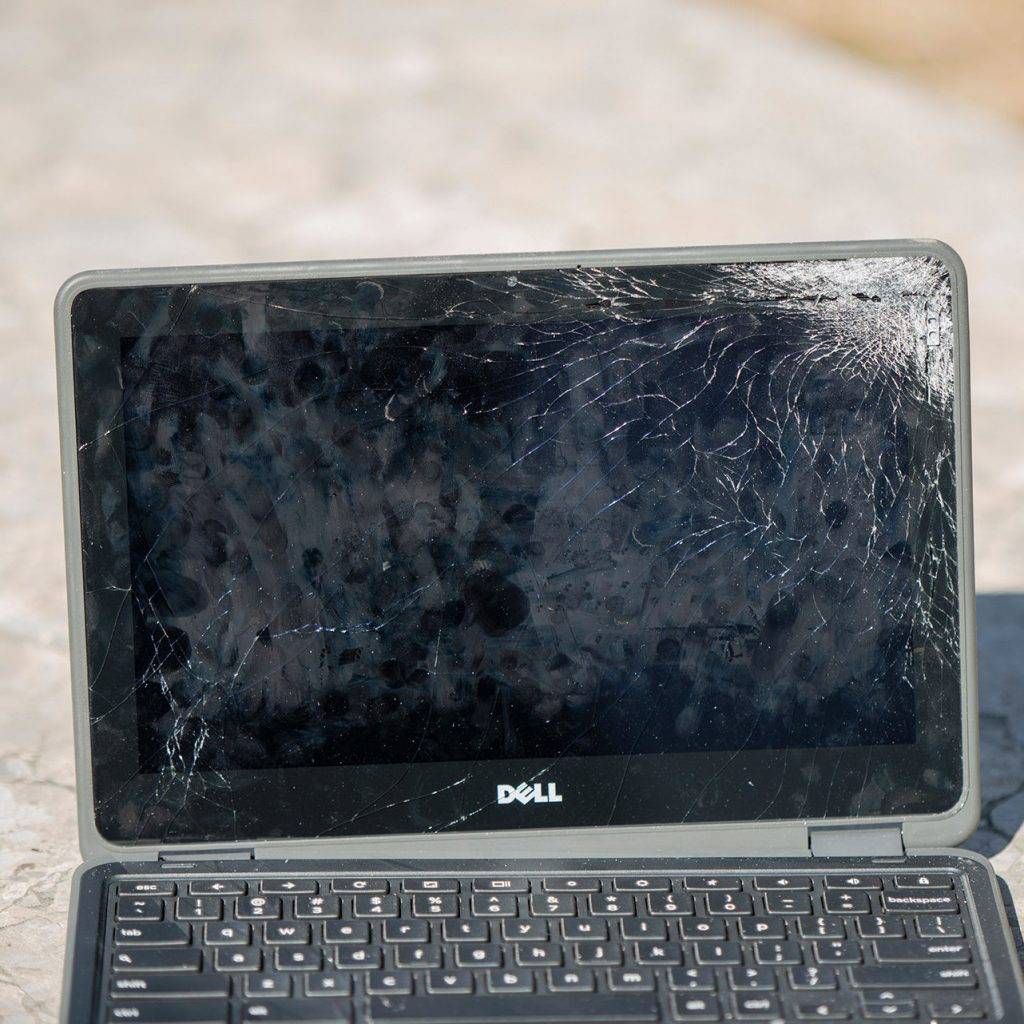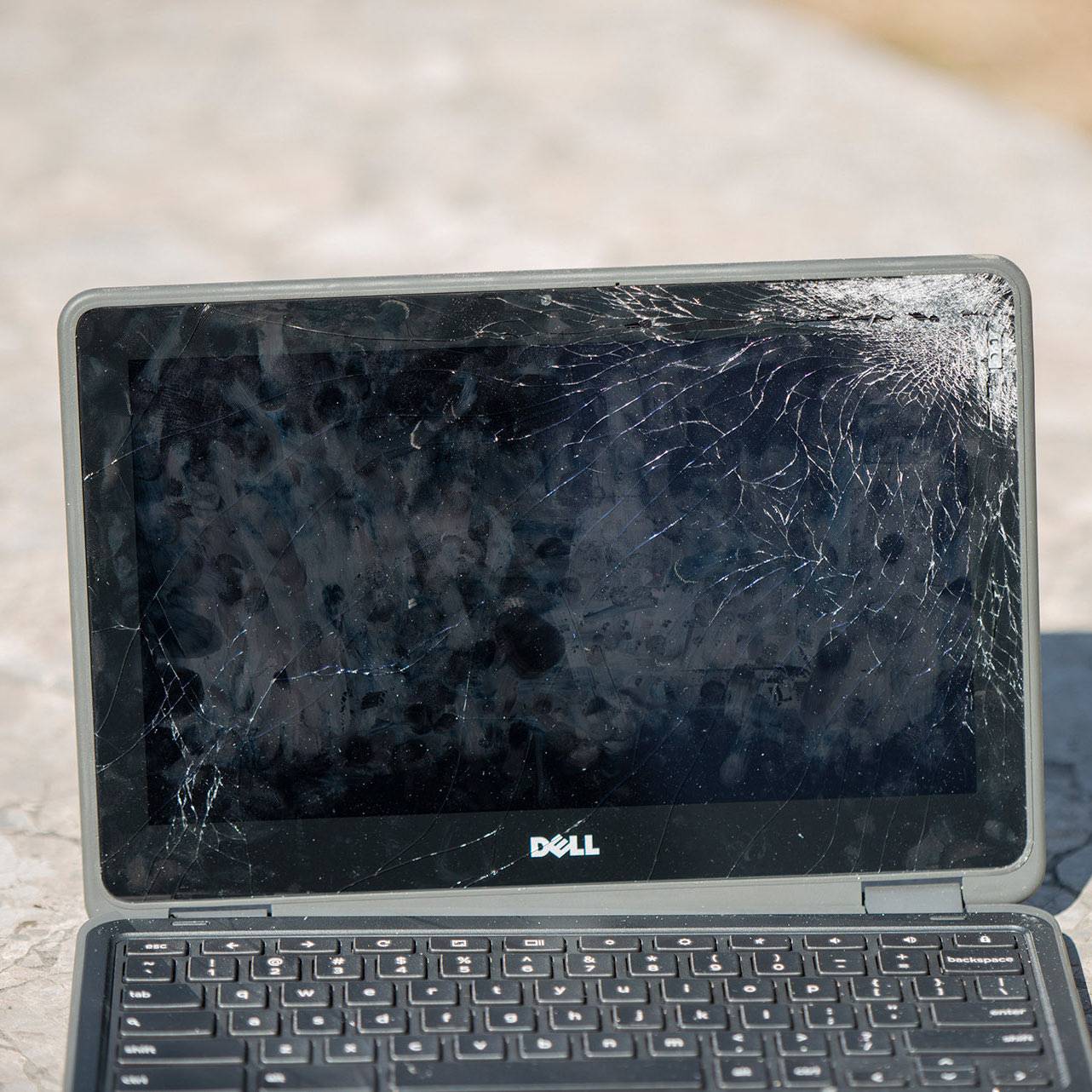 * In most cases, this service is already free depending on your current warranty or protection plan. We provide two options:
Free device repair for any new/current Dell device with accidental damage or warranty plan
Free device repair for any new/current device with a purchased UADP plan from Clear Winds
If you have a large amount of devices, let's talk about how UADP can help you save your internal resources and reduce your device repair costs today. Click below for your proposal or to have our team verify your device warranty status!
Networking & Wireless
We empower educational organizations by providing networking consultation services, procuring affordable hardware and tailoring installation to existing IP infrastructures. We have extensive experience in assessing, designing, building and troubleshooting networks (LANs, WLANs and WANs) to fit a variety of applications and needs.

Our expert engineers design, build and implement networking solutions for educational organizations that reduce costs, improve ROI and increase competitiveness in the marketplace. Let's talk about your networking or equipment needs today!
Hotspots
COVID related complications have created an immediate demand for a powerful, secure and affordable wireless network for schools nationwide. We have collaborated with education organizations throughout the Southeast to offer creative Hotspot solutions and boost existing wireless networks to accommodate remote and distance learning students.
Cabling
Our cabling technicians are BICSI-certified and deliver the highest quality and professionalism in the business. We collaborate with educational organizations to help design and implement new cabling systems, replace old systems or can just add to the current infrastructure. Our cabling solutions include:
Optical Fiber, Coax, Copper & Hybrid
Cat 3, Cat5, Cat 5E, Cat 6, Cat6A
Backbone, Horizontal & LAN Cabling
Data Centers & Patch Panels
MDF and IDF organization and Closet Cleanups
Servers & Storage
Our goal is to ensure your educational environment operates at its highest and most productive level. Our engineers assess, design and implement server and storage solutions that are scalable and meet the needs of today while preparing you for future success. Our solutions reduce costs and downtown, increase reliability and operating speed, and improve database and file retrieval.
Virtualization
Virtualizing your data center on-premise or in the cloud eliminates costly inflexible systems while enabling you to achieve greater performance, agility and lower costs. We have designed, planned and implemented virtualization projects for educational organizations of all sizes. We help you create long-term roadmaps for data center virtualization and private cloud initiatives such as server and desktop virtualization, enterprise storage, and server/storage consolidation. We utilize VMware & HyperV to virtualize Servers, Storage Devices, Desktops and Data Centers.
Backup
Clear Winds' iTops® Backup services perform an initial full backup of a customer's device(s) and then perform forever-incremental backups on files that have changed since the previous backup.

Our data centers are secure hardened facilities that offer the redundancy, resiliency and security needed for your data. Our certified data center is Tier 3, SOC 2 and ISO9001 certified allowing us to handle all of your backup needs!
Surveillance
Clear Winds partnership with Acti allows educational organizations to customize an end-to-end IP video surveillance solution that best meets the needs of your environment. Clear Winds is an authorized Acti reseller and can negotiate special pricing on your behalf! Acti offers the following video surveillance options:
Fight & Bully Prevention
Slip, Trip & Fall Detection
Smoke Alarm
Tampering & Unauthorized Access Detection
Theft & Crime Evidence Reporting
Firewalls
Clear Winds' certified security experts create a line of defense against malware and hackers. We provide a variety of assessments to ensure that your current network stays up-to-date and mitigate intrusion and threats.

Education Organizations leverage Clear Winds partnerships with vendors like Palo Alto and others to obtain the equipment needed most at an affordable cost. Clear Winds is an authorized Palo Alto reseller and can negotiate special pricing on your behalf!
Thermal Imaging
Since temperature reporting is becoming more common for educational organizations nationwide, we have partnered with Cantronic, one of the most well respected thermal imaging groups in the industry. Cantronic's devices are known for easy install and management and have been implemented in schools, grocery stores and airports around the world. It's a non-invasive, socially distanced & FDA compliant way to check for elevated temperatures.
We can't wait to serve you.